During
8th day of CNY
, few of us went to Ms Jessie's house at Puchong. Hoho~ Ms Jessie prepared herbal drinks for us,
awwwww~ It's warmth. :]
We had steamboat there, and wrap
popiah
session by our ex-lecturer Mr Toh.
LOL~
Then,
9th day of CNY
, it's Monday, a.k.a. schooling day~ Haha. Was kinda blur to get into study especially it was a
4-hours practical class
.
WOOT!
Cool huh~? It's even cool when I tell you the time of the class, 8:30am to 12:30pm.
xD
After class, met Sim and Shafiq and got to Low Yat. We had lunch at Sushi King, then hung around in Low Yat. I bought my MP3~ Philips brand, RM98 for 2GB MP3 player, it's better then buying unknown brand from China.
LOL~
Wonder why I get a MP3 instead of getting MP4/MP5 or iPod Shuffle and so on?
Nahhh~ It's simple, I just want music, I don't need to watch video with such small screen. Besides, I'm not looking for cool stuff to fulfill my needs, I just need a trusted item that can gimme what I wanted and it is affordable.
Simple?
Haha~
Okkay~ It's today,
10th day of CNY
. Time passes very fast huh? Had a bored
Moral & Etika
tutorial class and a 2-hours lecture in college. After that, ended up at Mid Valley again. Hehe~ Watched
"14 Blades"
finally!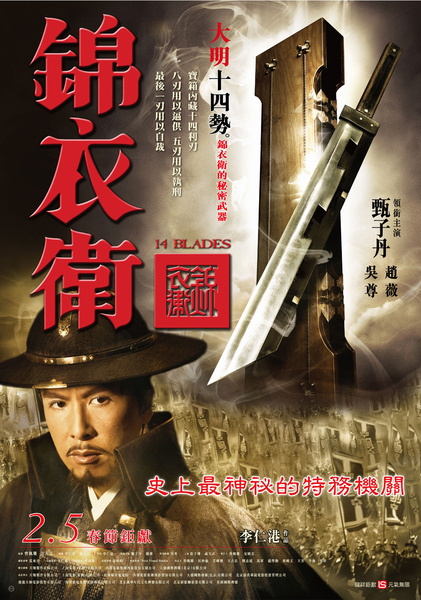 It was awesome!
Haha~ I guess in this CNY season, besides
Percy Jackson and the Lightning Thief
,
14 Blades
is another awesome movie!
Will update again soon~ Wonder what will I do after tomorrow's class, one and only class at 9:00-10:30am.
LOL.