I've been looking forward to watch
"Despicable Me"
but somehow.. I was kinda busy until I finally grab some time to watch it in the cinema before it stops screening in the cinema.
xD
The animation is totally AWESOME~
I love it so much.
Most cinemas have stopped showing "Despicable Me", only cinemas at Mid Valley, 1U and some other places (maybe) are still showing, just a session a day.
Look at cute Agnes:
And these 'potatoes' *
They are cute
*:
Three cute girls from Miss Hattie's Home for Girls (Margo, Edith and Agnes):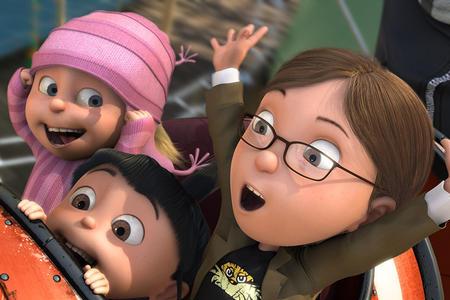 Gru reads a bedtime story for the girls:
The bad guy wanna-be Vector: