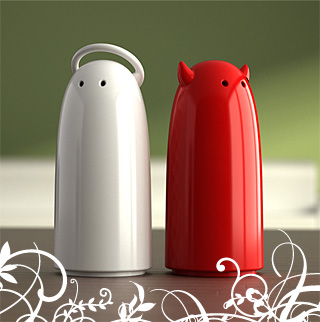 ❤ Angel_
or
__Devil??
there's always an angel and a devil in a person's heart. just like what we watched in the cartoon, an angel will tell you to do something good, as for devil, it will lead you to do something which is... bad. =X
if there's an angel in my heart, please please please... guide me to the right path where i suppose to be.
*sighs*
i would have to do well in my final exam, i don't wanna die in the exam. this is not only my wish, i'm sure every student will hope to pass in exam too.
quite a lot of assignments need to be done around week 13 or week 14, all of us are gonna be extremely busy around the period. we will have to hurry for assignments, presentations maybe, revision, and so many other things. arrrrrghhh....
*sob sob*
worrying... worry that i can't do well in assignments, as well as the exam.
we gotta kick away the laziness,
shoo shooo
!!